We may have put the skis away a little too soon. Cold and snow in April is not unusual for Colorado, but since I did see "the Midwest's largest display" of tulips blooming last weekend in Wichita, the snow has been hard to take.
T.S. Eliot began The Wasteland by proclaiming: "April is the cruellest month," and he wasn't even in Colorado.
Luckily our last ski day a few weeks ago was glorious, even if the snow wasn't the best. After a morning of runs that were icy, then slushy, we headed to Glenwood Springs for a soak in the hot springs pool there.
Glenwood is a special spot for us. After the cruise line we had booked for our honeymoon went bankrupt, we ended up in this little mountain town for as many days as we could afford. That was nearly 30 years ago now. We ate bounteous breakfasts at the café next to our budget motel, we soaked in the hot springs pool, and we relished our relative privacy in the plumes of steam that floated all around us in late December and early January of 1991.
As bad luck would have it, we ended up in Glenwood again for our 10-year anniversary. We had planned to go to Paris, but then 9-11 happened and no one was traveling anywhere. We took the California Zephyr train line through the mountains that time. I actually saw an eagle swoop down to snatch a trout from a stream cutting through a snowy mountain meadow. Unbelievably pristine wilderness.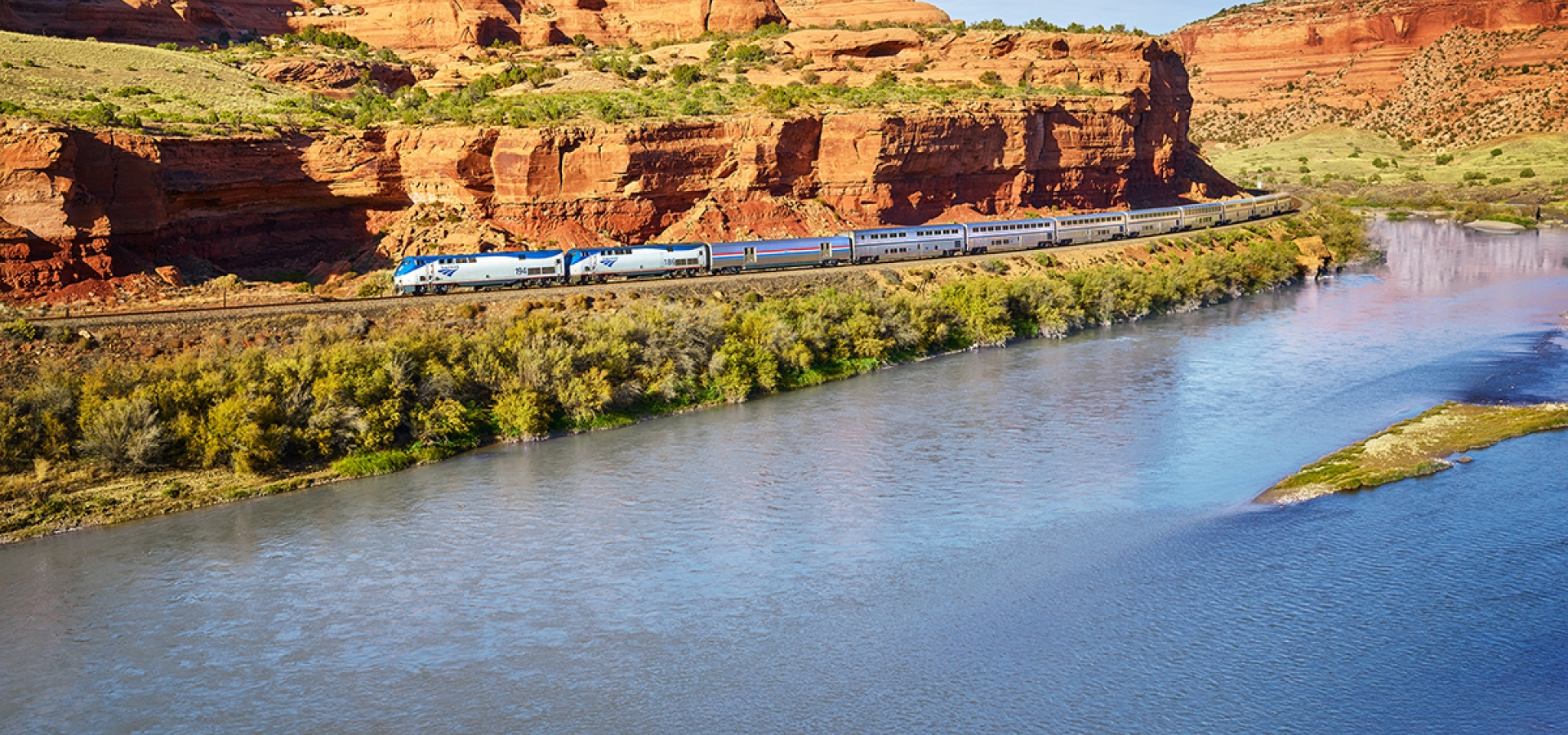 By contrast, the town of Glenwood is a cross between quaint and ugly. But I've noticed that ugly doesn't matter as much when I feel nostalgic about it.
The Indian Curio shop is still there—where I bought my real rattlesnake tail earrings. I wore those on test days when I was teaching, to convince cheaters (and maybe myself) I was serious about Fs.
The Italian Underground restaurant is still there: unassuming iceberg lettuce salads with creamy dressing, and spaghetti with one giant meatball.
And the Village Inn still stands, or VI as they are now trying to rebrand themselves, who knows why. Ron actually proposed to me one time in the parking lot there—hopeless romantic.
All that to say, that even if Glenwood Springs isn't much of a place, it is for us. We have so much history there.
Looking forward, though, I'd like to find a more natural and private soaking spot late this summer. I want to check out a few more springs around Colorado and New Mexico, maybe hike down the hill to the natural pools in the river outside Taos. We've been to Ojo Caliente, Ouray, Strawberry Park by Steamboat, Pagosa Springs, and Mt. Princeton, but have never checked out Idaho Springs pools (I'm doubtful) or warm springs around Redstone. I'll keep you posted on the plunges we manage. Thought I may not divulge their exact location. 😉
For now, we're counting down to Florida, where watery dips promise a cool down rather than a heat up. We'll see how we make the transition. But on cruel April days like today, I'm ready to sweat either way.
2021-06-05T11:00:00
days
hours minutes seconds
until